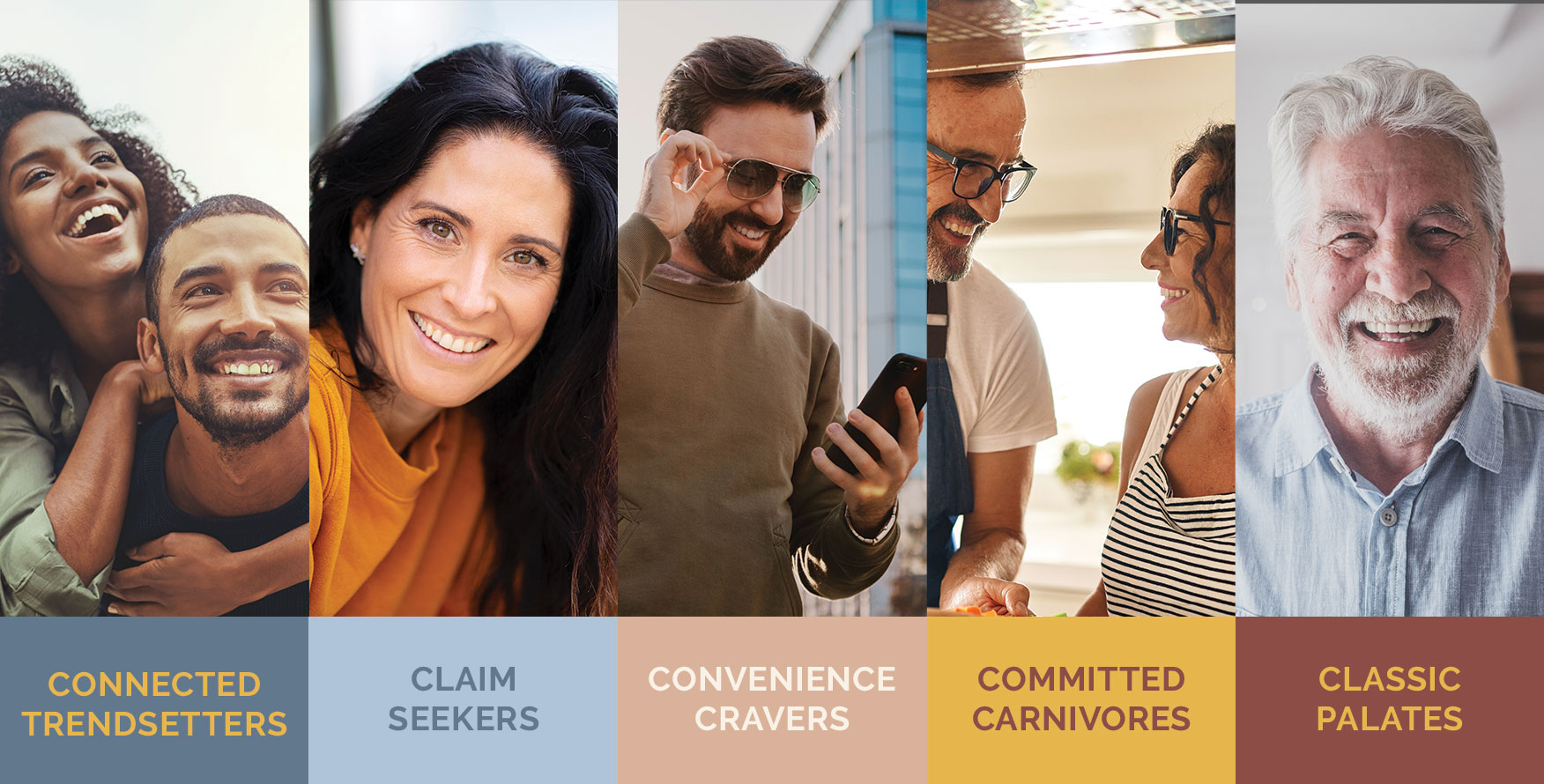 Understanding today's meat consumers has always been a moving target, but in the last couple of years the pace at which our customers are changing has accelerated. Between the pandemic, the economy and growing concerns around topics like health and sustainability, consumers' shopping and eating preferences have shifted. In response, Midan Marketing has conducted the third iteration of our Meat Consumer Segmentation research.
This research can be useful to brands and companies all along the supply chain to ensure the products being developed and inventoried are the right ones for their specific consumers. From protein preferences to the claims highlighted on package, what influences their purchase decisions, where they shop and more, this research delves into all aspects of what makes today's meat consumers tick.
The 2023 survey included a nationally representative sample of 1,300 current U.S. meat and poultry consumers with a variety of motivations and purchase habits. Their responses were clustered to identify five new consumer segments that represent today's meat and poultry consumers: Connected Trendsetters, Claim Seekers, Convenience Cravers, Committed Carnivores and Classic Palates.
Connected Trendsetters: Meat is their main dish, but they have eclectic tastes. They appreciate novelty and are interested in all types of proteins. They're most defined by their connection – to each other, to brands and to the internet.
Claim Seekers: They pay careful attention to what they eat. They want meat and poultry that are healthy for their bodies, but also deliver on animal welfare and come from brands/companies that protect the environment and practice sustainable agriculture.
Convenience Cravers: Due to their busy and active lives they prefer food that is convenient and that can be cooked quickly, affordably and on-the-go.
Committed Carnivores: They enjoy the taste of meat and poultry, and they take pride in cooking from scratch and preparing home-cooked meals for their family but aren't interested in claims.
Classic Palates: Meat is the staple of their mealtime routine, and they cannot imagine ever giving up its unique taste. Habit drives their purchase behavior, and they are unwilling to take chances on new cuts or products.
This new Meat Consumer Segmentation study builds on previous research we released in 2016 and 2019. This year, some of the trends referenced in our survey that impacted our results were an increase in concern around sustainability and increased usage of e-commerce platforms for purchasing fresh meat. Another addition to this research was the inclusion of more of the Generation Z cohort. In our 2019 Segmentation 2.0 research study, the Gen Z consumers old enough to be surveyed were between the ages of 18 and 22 years old. This time, Gen Z consumers account for a larger portion of respondents as they are now ages 18 to 25. This time around we also included questions on digital media usage, such as how much time consumers spend on social media, whether they follow any celebrity chefs and how likely they are to purchase meat based on an online recommendation. Meat consumers are changing, but this new research allows us (and our clients) to keep up with the myriad ways they are evolving.
Midan is excited to share more study learnings with the industry early next month. An insights report with the full breakdown of the new segments will be available as a free download. We'll also be offering a package that includes a technical research slide deck and one-hour walk-through of the research by a member of our Customer Insights Team.