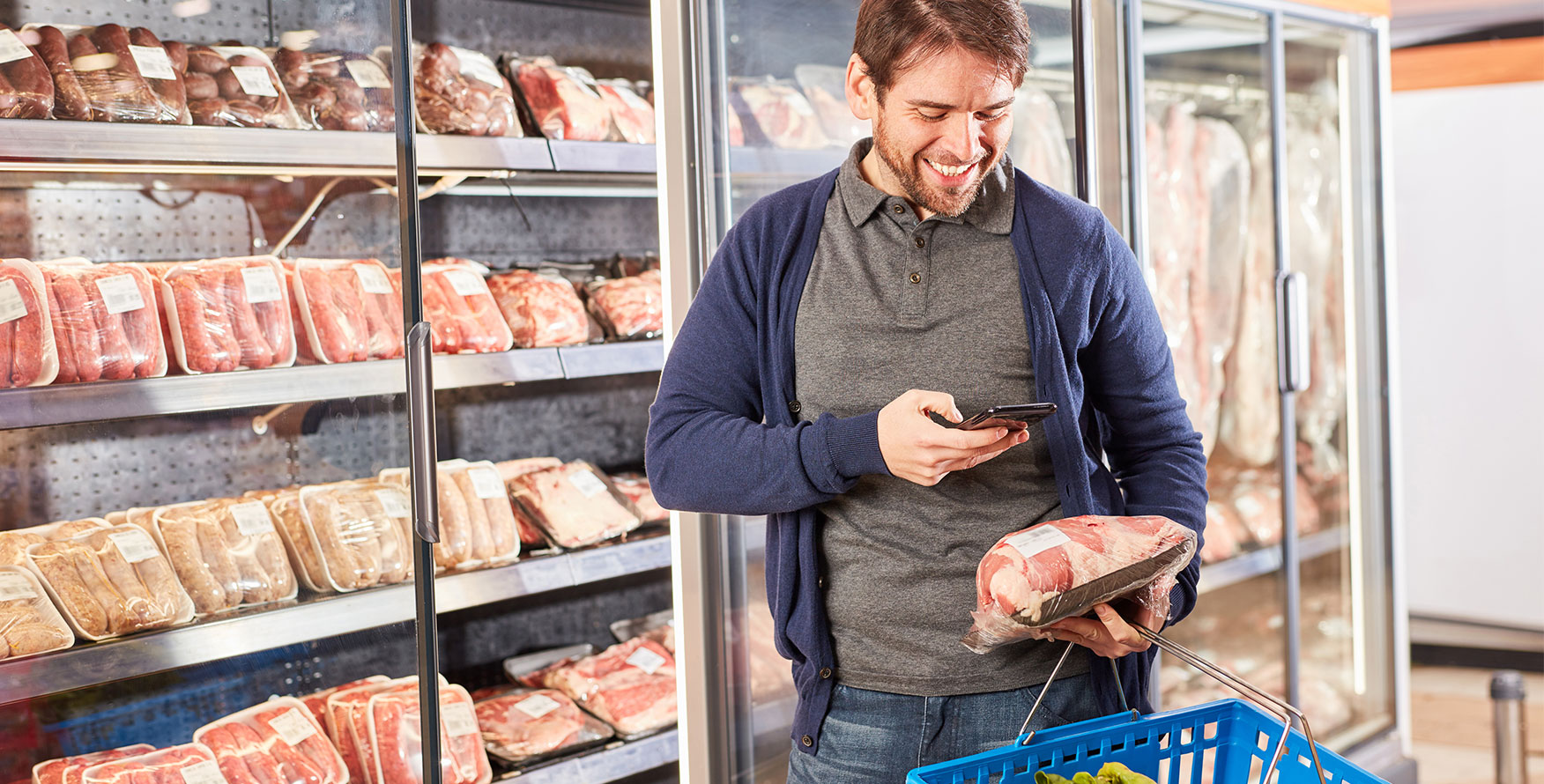 Omnichannel marketing is creating a shortened and seamless "path to purchase" journey for consumers, which can mean a larger return on investment, faster. Meeting meat consumers where they are – before they get to the meat case – allows us the best opportunity to engage them. About a third of consumers have purchased meat or poultry online in the last month.
1
This is huge growth compared to just a couple years ago and companies not yet taking advantage of omnichannel marketing are missing the chance to connect with consumers in more meaningful ways to sell more meat.
Earlier this month, Midan sponsored a webinar, hosted by the North American Meat Institute (NAMI), on mapping out the meat consumer journey to help build successful omnichannel campaigns. These were our top takeaways:
Know your target consumer
The first step of a successful omnichannel campaign is knowing who your target customer is. Midan's brand new Meat Consumer Segmentation 3.0 research gives protein companies a competitive advantage by helping define exactly who today's meat eaters are. Released this month, the latest iteration of this research identified five new consumer segments. For organizations building a marketing plan, this research helps them understand where consumers are before they get to the meat case – whether it's physical or virtual – which in turn helps guide where and how the message should be delivered.
Understand your consumers' journey and establish trust
As a shopper moves through the path to purchase, they cycle through the phases of awareness, consideration, conversion and consumer engagement. At each phase, it's important to identify where the consumer is in their day-to-day life and decision-making process. Then, connect with them in their primary messaging channel to guide them through to their purchase. Knowing who your consumer is makes it easier to know how to talk to them and engaging with them on a personal level will begin to build trust. Creating messages and other marketing content focused on the needs and interests of the consumer generally yield better results.
But what does this look like in action? For example, our Segmentation research revealed that 78% of Connected Trendsetters spend at least two hours per day on the internet and are heavy social media users, while Classic Palates are more likely to spend time watching TV and are not likely to purchase meat products recommended to them online.1 These two different kinds of consumers need different messages, on different platforms, and may end up making that purchase on different channels.
Deploy a seamless, personalized experience
Omnichannel marketing provides a seamless integration of marketing tactics so the consumer experience is the same across all messaging and shopping platforms. To reach today's consumer, that means being intentional and consistent with your branding and messaging at retail, in marketing efforts, in the online shopping experience and via your customer support services.
Omnichannel customers almost always start their shopping journey online. This could mean seeing an ad, being influenced on social media, or just starting the journey online by comparing prices for a product they already know they want to purchase. These shoppers will also traditionally visit multiple channels before making a purchase; they want to feel like they've gathered sufficient information to make a good decision. Ultimately, these consumers have a higher lifetime value than single-channel consumers. Target analyzed the data of their shoppers in 2020 and 2021 and found that multichannel shoppers spend four times as much as those who shop only in-store and 10 times more than digital-only shoppers.2
Take it one step further with point-of-sale marketing efforts
Your shoppers are at the finish line – whether buying in-store or online, they're at the point of purchase and making their final decision. Point-of-sale marketing efforts are those initiatives supported by the retailer to help ensure your product is the one that makes it into the shopping cart. These tactics can include in-store activations like branded case dividers in the meat case and branded recipes at the counter. It also often means engaging the retailer's marketing team and meat buyers to educate consumers about your products. This helps ensure that if a consumer asks a question of the meat department staff, they know how your brand may solve their pain points.
Working closely with retail partners can also mean getting additional data and metrics back about your consumers and your marketing campaigns. Retailers with loyalty cards (or other loyalty programs) know just about everything there is to know about their shoppers' habits and demographics. They also know exactly who is purchasing your product, which can help you better understand your target audience or help you refine your messaging.
Today's shoppers are online more than ever and it's our job to stay on their radar. An omnichannel marketing campaign helps make that happen by delivering the right message to the right person at the right time. Start by understanding your customers' needs and shopping preferences and then serve them targeted marketing messages as you guide them through their path to purchase. Building trust along the way and partnering with retailers to help finalize sales are all pieces that help deliver the right formula to sell more meat.
1 Midan Marketing, Meat Consumer Segmentation 3.0, August 2023
2 Omnisend, What we can learn from omnichannel statistics for 2022, April 2022.