Meat Consumer Segmentation 3.0
NEW for 2023! Updated Segmentation Research
Our World Is Changing Rapidly — and Meat Customers Are Evolving Along With It
Midan pioneered the first meat consumer segmentation study in 2016 and has continually explored and made regular updates to that groundbreaking research. Now we've launched Meat Consumer Segmentation 3.0 — the most up-to-date and in-depth segmentation study in the meat industry.
Our all-new research digs deep into consumers' perceptions, attitudes and behaviors about meat and poultry to understand the "why" behind the buy.
What's New in Meat Consumer Segmentation 3.0
Today's meat consumers have changed dramatically since our previous survey was conducted. Our 3.0 study revealed five all-new consumer segments that represent significant shifts in how consumers shop for and prepare meat, and reflects factors such as the expansion of e-commerce, growing reliance on convenience and a considerable jump in digital engagement.
The Value of Segmentation
Our Segmentation 3.0 insights offer opportunities for packer/processors and retailers to:
Zero in on consumers' shopping preferences and purchasing behaviors
Engage with consumers where they shop to sell them more meat
Accurately target consumers with customized messaging, products and services
Understand what motivates meat customers and how they make purchasing decisions
Curate the ideal product assortment
Develop new products to fit specific consumer needs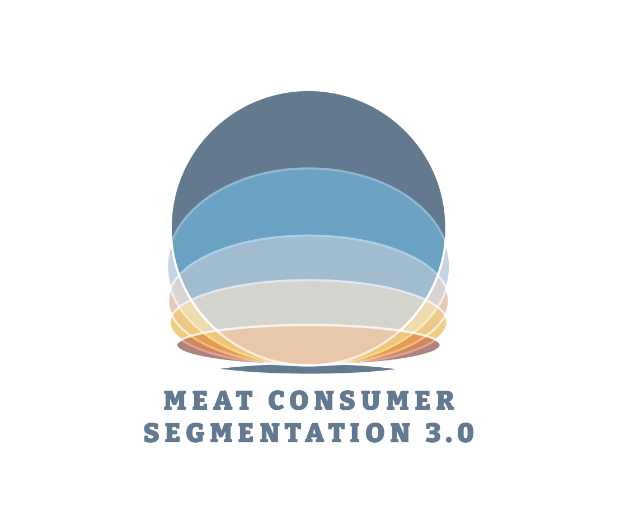 PREVIEW AND PURCHASE MEAT CONSUMER SEGMENTATION 3.0 RESEARCH
The research package includes:
• A 146-page research deck available for purchase and instant download
• A one-hour walk-through from a member of Midan's Customer Insights Team (CIT) included with the purchase of the research deck
DOWNLOAD OUR FREE INSIGHTS REPORT
Get a high-level overview of each of the five new meat consumer segments, plus insights about what makes them tick.
LEVERAGE OUR SEGMENTATION MATCHING TOOL
Learn how Midan can help you use this tool to segment your customer database to sell more product.